Services
Educational Services
All our packages are offered as half-day or full-day visits, with the possibility of a meal. Our workshops are in keeping with the educational curricula of Quebec's Ministère de l'Éducation et de l'Enseignement supérieur, and are tailored to the students' school level. The tours offered at La Grande Ferme will allow your students to try new experiences and broaden their knowledge, in a fun and enjoyable way. We can also organize workshops at your school. Feel free to contact us! We are always happy to answer your questions and propose age-appropriate workshops for your students.
Organized Groups
We offer personalized service for group visits. Whether you're part of a retirees' club, a family association, or simply a group of friends, we can tailor your tour to introduce you to the rich history of La Grande Ferme and its archeological site. After visiting our exhibit, take the time to relax in the bucolic surroundings and enjoy the breathtaking views of the mountains of Cap-Tourmente.
Receptions
Over the centuries, the kitchens at La Grande Ferme have served up an extraordinary number of meals! And they're still bustling with activity to this day, as they continue to nourish the hearts—and bellies!—of visitors to La Grande Ferme. Make a reservation today and come rediscover and experience our culinary heritage with friends, family, or colleagues.

Our premises can also be rented for special events. Whether it's for a wedding, reception, business meeting, or training session—all in a charming rural setting—we'll work hand-in-hand with you to ensure your event goes off without a hitch. We can also offer accommodation when you reserve with us. Contact us for more information. We'll be delighted to welcome you as you discover La Grande Ferme from a truly unique perspective!
Community Engagement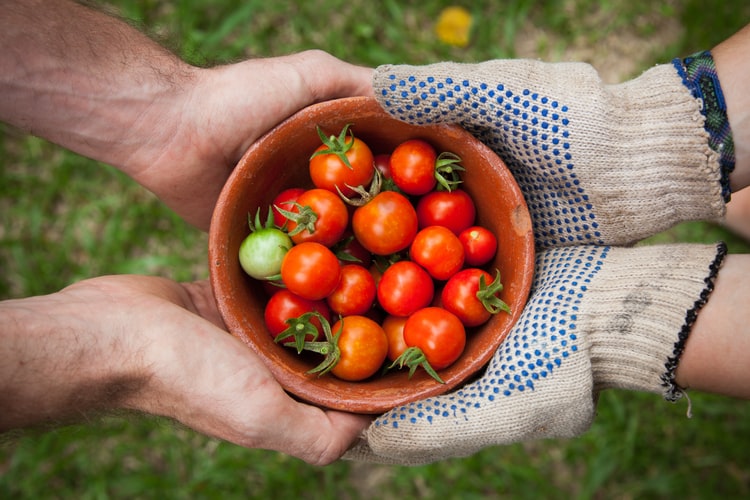 The Importance of Community
In keeping with its long-time role as a provider of food, La Grande Ferme remains an important resource for the region. We are committed to carrying on this rich heritage by joining forces with the community on projects that aim to give back to those who have supported us for so many years. The people of the Côte-de-Beaupré region are always there when we need them, and are among our most faithful partners. That's why we take great pleasure in participating in projects that allow our community to develop and flourish.
Got an idea for a community project and looking for a partner? Reach out to us!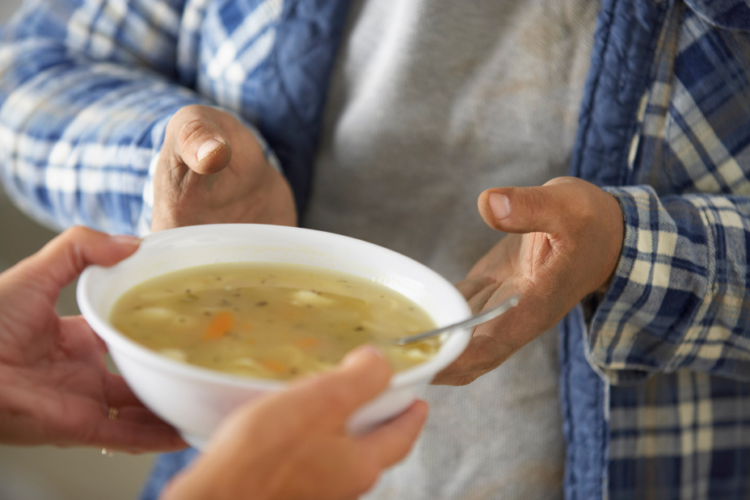 La popote roulante de la Côte-de-Beaupré (meals on wheels)
One project that is dear to our hearts is the meals-on-wheels program run by Association Bénévole Côte-de-Beaupré (ABCB; volunteer association) , which has been offering this service for over 28 years. Its goal is to provide homecare support, whether for seniors, ill or disabled persons, those dealing with loss of autonomy, or people who are experiencing temporary or chronic difficulties, and/or who are alone.
Since 2018, La Grande Ferme has proudly provided quality meals for the most vulnerable members of the local population. Every week, our cooks prepare varied and complete menus for the meals-on-wheels service. This project has created a strong bond between La Grande Ferme and ABCB.
Thanks to the meals-on-wheels service, we are able to reach out to the public in a whole new way while maintaining the historic nature of the role of La Grande Ferme in the region, namely, to feed people!