Our Exhibits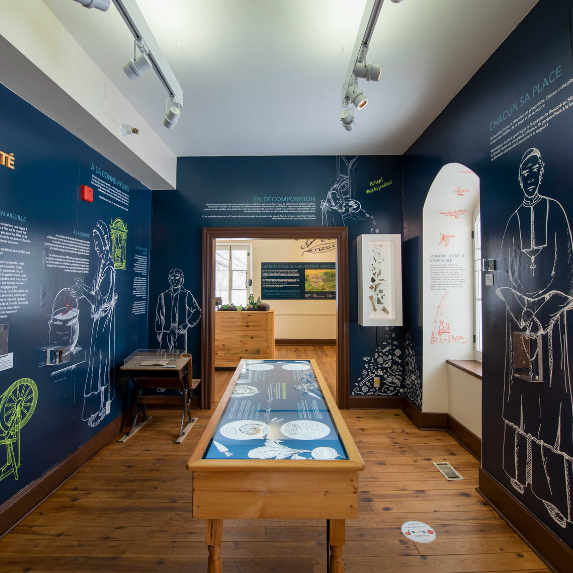 Permanent Exhibit
A taste of history: La Grande Ferme, from farm to table!
Treat your tastebuds, your eyes, and your fingers to a journey back in time with our new, permanent exhibit. A multi-sensory visit where you'll learn about the history of La Grande Ferme and the food it produced, from the beginnings of New France right up to today!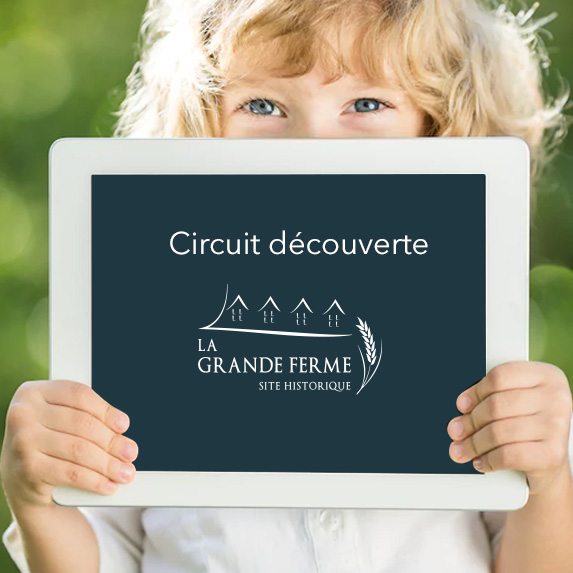 Outdoor Exhibit
Discovery Route
Discover what lies beneath your feet. Vestiges of days gone by can be seen all around the house! Learn more about the many archeological digs and the different occupations of a site that played an important role in the development of New France.
Events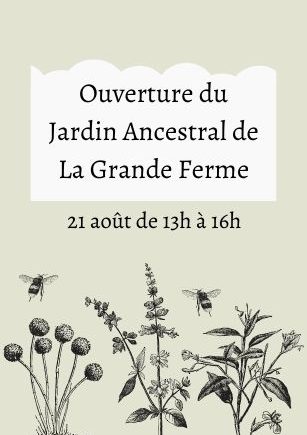 21 août de 13h à 16h
Plongez dans l'histoire de l'alimentation du Québec grâce au Jardin Ancestral ! Le potager a toujours eu son importance à La Grande Ferme. Il servait non seulement à nourrir les prêtres en formation au Séminaire, mais aussi une partie de la population. Encore aujourd'hui, les cuisines de La Grande Ferme préparent des repas faits avec […]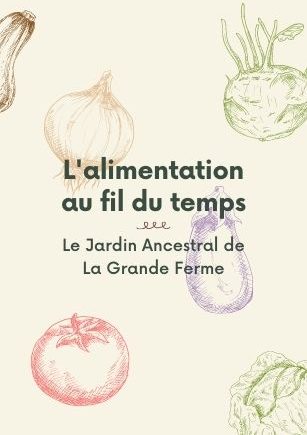 15 août 2021 à 10h30
Le 15 août à 10h30, nous vous invitons à vous rendre sur le site web des Rendez-vous d'histoire de Québec pour découvrir notre activité. Dans notre nouveau jardin ancestral, découvrez l'histoire et le patrimoine alimentaire de la région de la Côte-de-Beaupré. Les animatrices présenteront les aliments de l'occupation autochtone, du régime français, du régime britannique […]
Information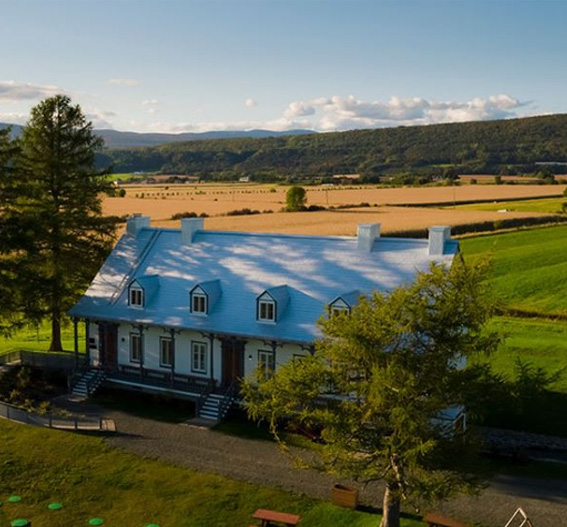 La Grande Ferme was founded in 1667 by Monsignor François de Laval. The farm bears witness to an extraordinary agricultural history, and is one of the heritage treasures of the Côte-de-Beaupré region. For the past 30 years, the site has been operated as an interpretation center. From the outset, La Grande Ferme heritage center made it its core mission to raise visitor awareness about the rich historical, archeological, and natural heritage of Saint-Joachim and Cap Tourmente.